What are car floor mats? If you do not choose the right quality and suitable car mats, it means you are losing safety for yourself and your family when moving your car on the road.
What are car floor mats?
Floor mats are an indispensable accessory on every car when the car owner easily cleans the vehicle and maintains the car for a long time and better. Depending on the different car models, there will be a choice of suitable car floor mats according to the size, material and conditions of use to ensure the health and safety of the passengers on the vehicle to protect the floor from damage. Dirt and create high aesthetics for the car interior.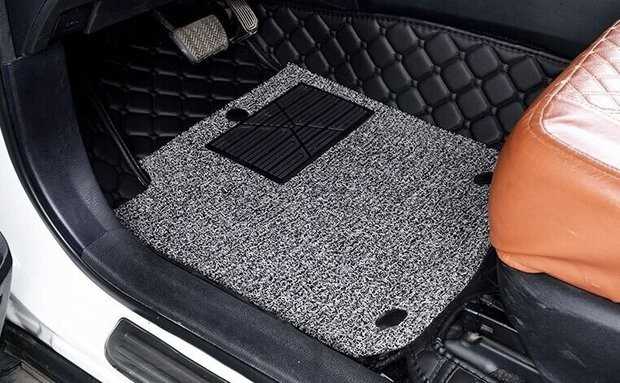 Important note when choosing to buy floor mats for cars
Car floor mat size: Car floor mats must match the size of the car floor, do not choose a too wide or too small carpet. For example, carpets that are too wide and large will affect the accelerator and brake pedals, making it dangerous for the driver to perform these operations. Or carpets that are too small will not be enough to cover and prevent dirt from falling to the car floor. Therefore, calculate and measure the correct floor size before choosing the desired floor mat.
The grip of car floor mats: Some carpets have an uncertain grasp on the car's floor, which is easy to slip and affects passengers or drivers during the process of getting on or getting off the vehicle. Besides, the carpet does not have a good grip, which means that dirt can easily slip into the floor and cause unhygienic inside the car. On the other hand, for the driver, when there is a sudden movement, the floor mat will roll up and become a dangerous risk when it is the leading cause of the accelerator and brake pedals getting stuck.
Material and texture of car floor mats: Each type of car floor mat currently on the market has advantages and disadvantages. However, depending on the purpose of use, the living environment, the temperature in the car and the car owner's ability to clean the car or not regularly, it is advisable to choose a carpet with a suitable material. For example, felt carpets have a high softness and are environmentally friendly, but if not cleaned carefully along with the tropical climate in Vietnam, it will create conditions for dirt and mold to create unpleasant odors inside. in the car. Or rubber mats are the opposite of felt carpets, cheap rubber floor mats, which are highly resistant to moisture but are not durable over time.
Limit the use of too many car floor mats in the same car: Using too many carpets on top of each other can create a feeling of smoothness, but it is counterproductive and makes it unsafe to move because it can become the cause of jamming the driver's brake and accelerator pedal.
Classification of car floor mats?
Currently, car floor mats are being sold in a variety of materials such as rubber, leather, felt or PU… and are classified into the following types of car floor mats:
Cheap rubber floor mats
Cheap rubber floor mats are made from high-quality synthetic rubber and are distributed on the market in various colors so that customers have many options for their cars.
The highlight of the rubber mat is that it is cheap, can be cut to different car floor sizes, has high slip resistance, is easy to clean, and has no odor. However, the weakness of cheap rubber mats is that they have a modest durability compared to other high-end carpets.
Car floor mat 3D
3D car floor mats include two options for customers such as:
3D checkered car floor mat: This type has a varied anti-slip edge on the background.
Patterned 3D car foot mat: with a patterned anti-slip edge.
All 3D car mat products mainly serve customers using mid-range cars, with fixed, floating or flat, square edges, suitable for low floors. The price of 3D car mats is relatively cheap, with various colors and designs, but the slip resistance is only average.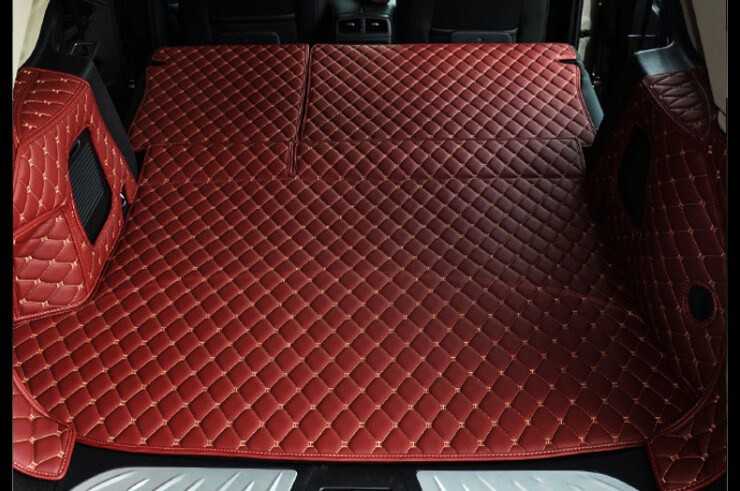 Car 4D floor mats
4D floor mats are upgraded from 3D floor mats with many notable features such as:
The high edge of the carpet has the ability to shield and prevent dirt from falling to the floor, keeping the floor clean.
Diverse 4D floor mats according to each option for different car models
PU leather material is aesthetic, luxurious, especially durable, anti-scratch, anti-mold, anti-vibration, odorless, durable and very smooth.
Meets strong anti-slip standards.
The 4D car floor mat is seamless for the second row of seats and there is no gap for dirt to fall to the floor.
Finally, there are designs such as ensuring the requirements of the ledge, the edge of the car, the corners of the car, fixed to the seat leg, including an auxiliary edge for easy removal when cleaning or ensuring maximum anti-slip with the latch. studs and spikes.
This is a line of high-class car floor mats widely used on Toyota Innova, Fortuner, Everest …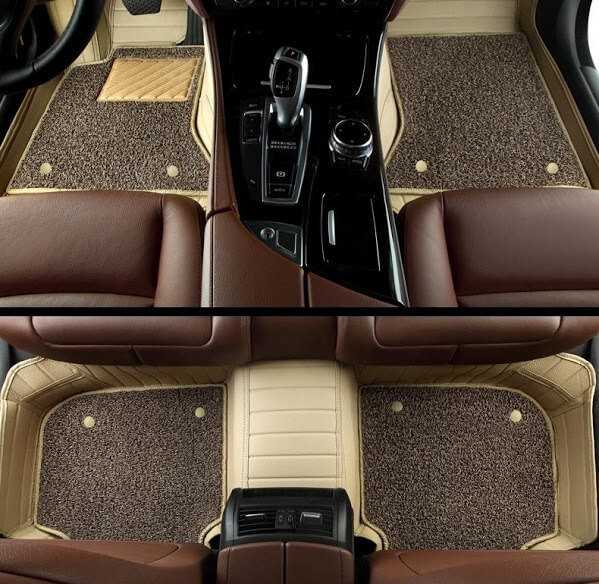 Car floor mats 5D
5D car floor mat or 6D car floor mat is the most advanced product line today including full features of both 3D floor mats and 4D floor mats. The elasticity and positioning of these two types of car floor mats are pretty flexible, meeting all 5-way angles, even the spiral edge will be positioned with rubber screws.
In particular, these two lines of high-class car floor mats are designed and cut by CNC machines, so they have high accuracy, ensuring the entire floor of the car most aesthetically and delicately. Waterproof does not absorb maximum steam and gives off the heat quickly.
However, 5D car floor mats and 6D car floor mats are high-end, high-priced products, limited in quantity or manufactured according to car models and versions, which means they cannot be shared. Car floor mats for the exact vehicle but different versions.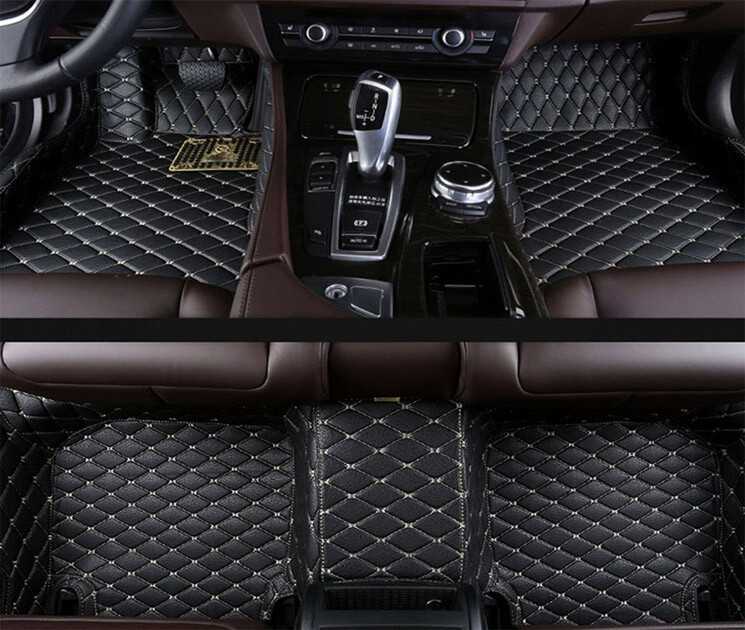 Above are updated details about the types of car floor mats currently on the market that you can refer to. Depending on your needs, purposes and financial capabilities, you will have the right product options for your car.